Fabrick is not your usual agency; Fabrick is the 2021 Construction Marketing Awards Agency of the Year!
Why are we different? Because Fabrick is a specialist marketing and PR agency, working exclusively in construction, property, architecture and the built environment. We offer a full marketing service and for 36 years our team of 28 in-house marketing, PR, creative, social, digital, research and strategic specialists have used their knowledge and expertise to deliver outstanding offline and online marketing and content campaigns to clients of all sizes across the industry. It's what our success is built on!
We are an award-winning agency – knowledgeable, experienced, passionate, proactive – and not afraid of a challenge. We create and share a voice for our clients. We challenge them to think differently and we use our developed network to generate opportunities and challenge the messaging of the industry.
Our clients tell us they love our friendly approach and personalities. We take the time to get to know our clients and we ask them what success looks like to them. We are dedicated individuals and we love a challenge.
We have successfully delivered projects for a range of clients in the UK as well as the Middle East, USA, Australia and many European countries.
We are Fabrick and we are award-winning marketing specialists for the built environment!
Watch our video below to discover more about Fabrick.
Who we
work with
Fabrick works with clients, large and small, across a range of disciplines and sectors within the built environment. They range from international organisations to small independent firms and are located across the UK – from Northern Ireland to the southern tip of Wales to the Kent coast to London to Lancashire to Cambridgeshire.
We have supported many of the leading brands within construction and the built environment and are proud to have delivered projects throughout the UK, in the Middle East, USA, Australia and many European countries.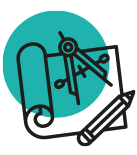 Architects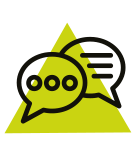 Consultants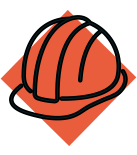 Contractors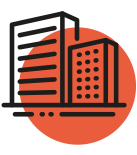 Developers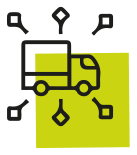 Distributors & Merchants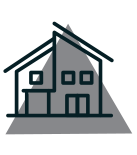 Housebuilders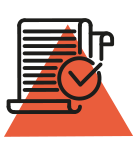 Industry standards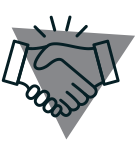 Lobbying Organisations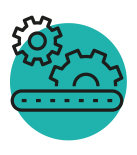 Manufacturers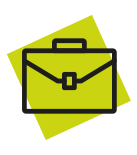 Trade Associations
Our awards
Fabrick is the 2021 Construction Marketing Awards (CMA) Agency of the Year!
This is not the first time we have won this prestigious industry accolade and we hope it won't be the last! We are extremely proud of our team and the services we deliver and believe that the awards and accolades shown below illustrate our commitment to our clients. We are Fabrick and we produce award-winning construction marketing campaigns with the help of our award-winning team.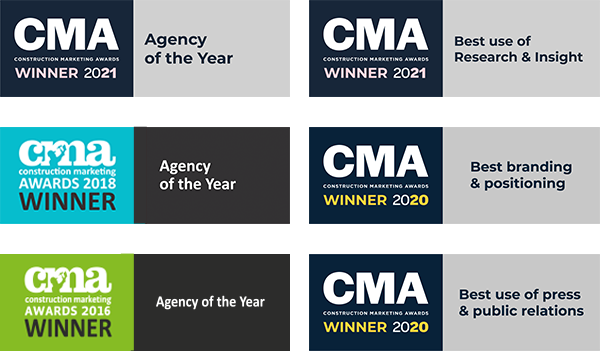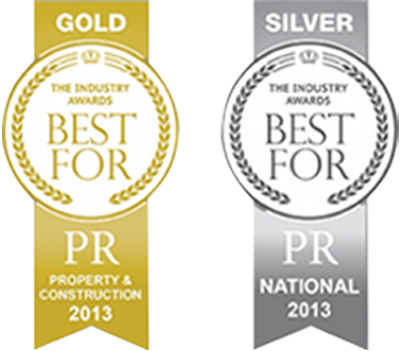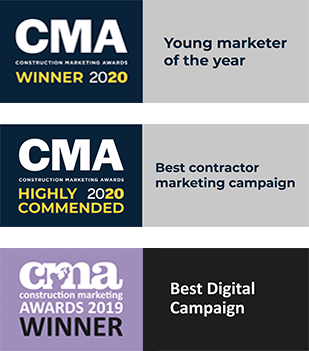 Would you like Fabrick to help you with
your marketing?